Shopping Cart
Your Cart is Empty
There was an error with PayPal
Click here to try again
Thank you for your business!
You should be receiving an order confirmation from Paypal shortly.
Exit Shopping Cart
connecting horse and human through body, mind & spirit
| | |
| --- | --- |
| Posted on April 21, 2016 at 7:38 AM | |
It's easy enough to do, for some.  Others have a difficult time deciding where or how to begin.  This has always been the case for my friend, Terri.  You could also call her my care giver or steward.  She never liked the word owner but to me she has always been my partner, benevolent leader, my student and my teacher.
She has learned over the years that she is a reflection of me and I am a reflection of her. It's been a journey of twists and turns over smooth and rough surfaces on a path to understanding who we are and what our purpose in this life is.
My name is Sasha.  I'm one of the horses that call Blue Heron Stables home.  I'm one of six horses that are living here at the farm permanently.  Our herd has an additional 11 horses at the moment.  Not often is there transition in the herd, but every so often some of our friends do leave and others will appear.  We are lucky that way. There is more stability in our herd than in other herds.
I'm 15 years old.  I was bred with a Belgian and a Standard Hackney.  I'm a big girl with the coloring of the Hackney horse.  My job as lead mare has been mine for 11 years. It's not that I'm not challenged everyday, but it's only to keep me on my toes, and eventually I will want to give up my position, so others need to step up every once in a while to practice those leadership skills and qualities.  Although some may see me as a very tough and assertive leader, which I am, it's only because I demand respect when it comes to my boundaries.  But we live very peacefully and as long as there is plenty of food, water and space, our herd is quite content to let me watch over along with my partner Tony.
My friend, Terri, has always wanted to write about the horses and her journey over the past 15 years.  Terri's mother constantly tells her that she has so many stories to share and that people would be very interested in reading about the wonderful stories that come from running a horse farm.  It seems sometimes, that with Terri, she's always felt the struggle to communicate with her physical words as well as her creative words on paper. So, it was my suggestion, that perhaps she write the stories through my perspective.  Maybe people would be interested in hearing about life on the farm as seen through the eyes of this horse.  I mean, I am one of the two reasons Terri and her husband Rick purchased this property.  My dear friend, Bear was the other reason.  He passed on in September of 2015. 
So, it has been decided that I will tell the stories, through Terri and although it will be lovely if they are read, this truly is an exercise in creativity, trusting our heart and intuition that the words coming from the heart through the body and into the fingers to create words to tell a story will help Terri grow into a confident writer and know that the stories that end up on the pages are heart warming, funny and full of love and truth.
Our friendship goes beyond just a horse and human.  We have learned so much from each other over the past 15 years and she has taken me on a journey that I'm so very much grateful for.  I am one of the lucky ones who have been given an opportunity to be heard because Terri decided that things needed to change.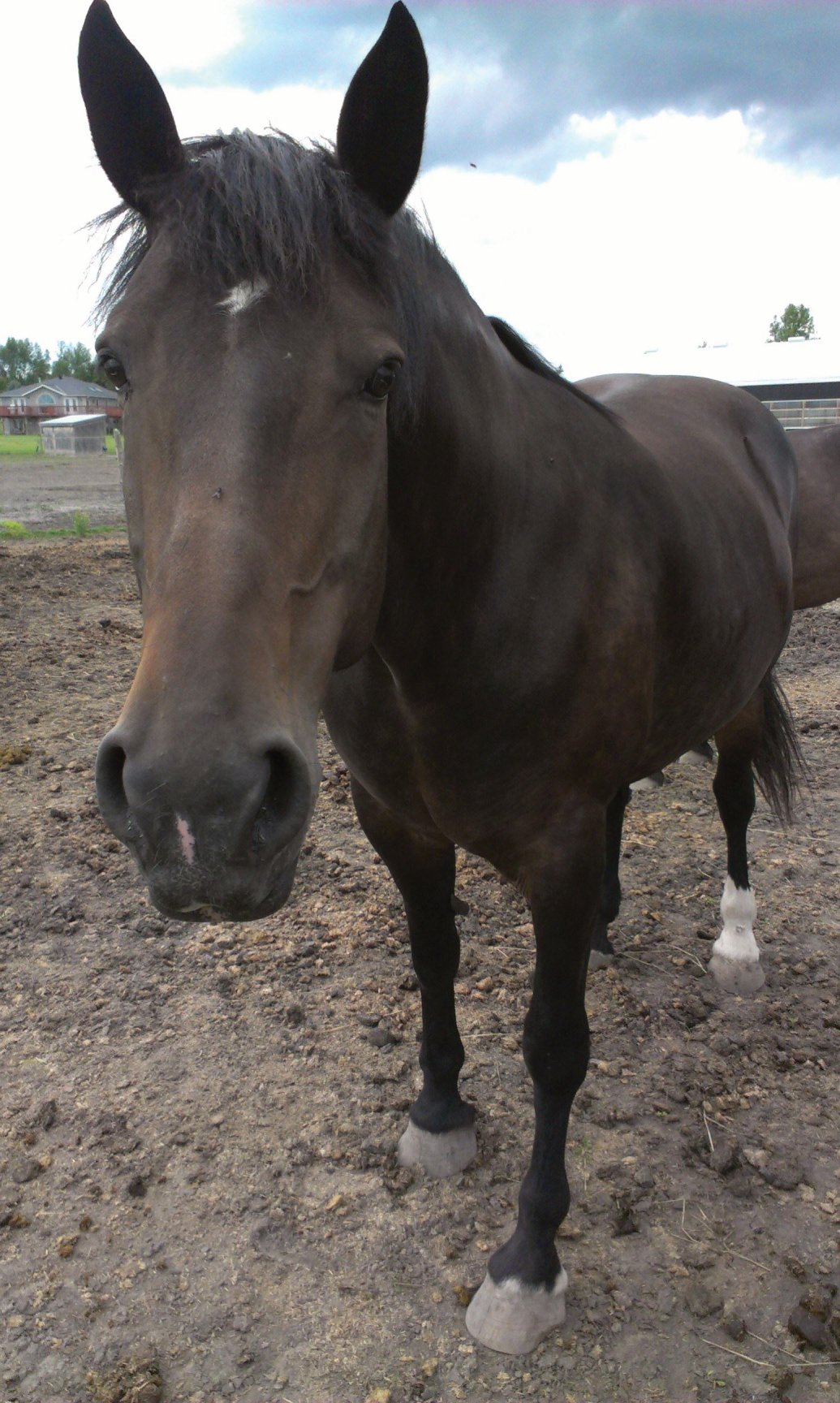 I hope you'll enjoy the stories that come your way as much as I will enjoy sharing them.
Categories: horse connections, horse therapy, horse training
/